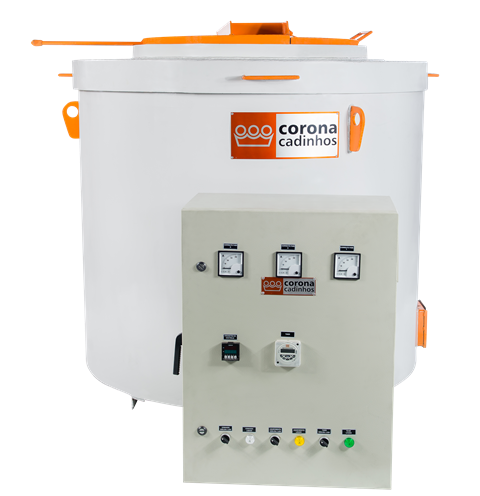 Corona electric furnaces, ideal for melting aluminum, zamak and its alloys, are built with plates and profiles of carbon steel with reinforcements, in order to avoid malformation. Equipped with spiral Kanthal resistors, they present high productivity with low energy consumption and optimum cost-benefit. As a standard, our furnaces have a thyristor control panel ('Plug and Use' system) and limit temperature of 1100°c. Contact us for further details!


Major Characteristics:
Coating in high performance ceramic fiber 
High productivity with low energy consumption 
Epoxy paint for higher resistance 
Thyristor control panel and timer option 
180 to 240 minutes for 1st melting; 120 to 150 minutes for subsequent meltings 
Extremely silent 
Especially produced for crucibles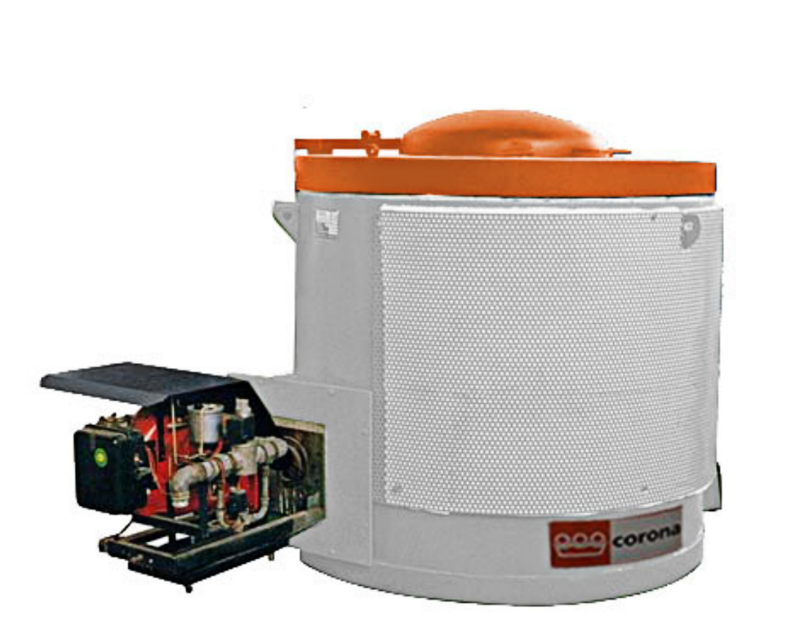 Corona Gas and Oil furnaces are ideal to melt non-ferrous metals such as aluminum, copper, brass, zamak, bronze , gold and silver. Built in carbon steel boards and profiles, with reinforcements to avoid malformation, and composed of a layer of insulating concrete, followed by a layer of high quality refractory concrete, thus promoting an excellent thermal insulation allied to high mechanical resistance. As a standard, we deliver our furnaces sintered and ready to be used. Contact us for further details!


MAJOR CHARACTERISTICS

Coating in modules of high efficiency ceramic fibers 
High productivity with low energy consumption 
Epoxy paint for higher resistance 
Thyristor control panel and timer option 
180 to 240 minutes for 1st melting; 120 to 150 minutes for subsequent meltings 
Extremely silent 
Especially produced for crucibles